100% AMERICAN MADE & PROCESSED!
ALL NATURAL HOG & SHEEP CASING.
Syracuse, NY (315) 475-0309

About The Syracuse Casing Company Inc.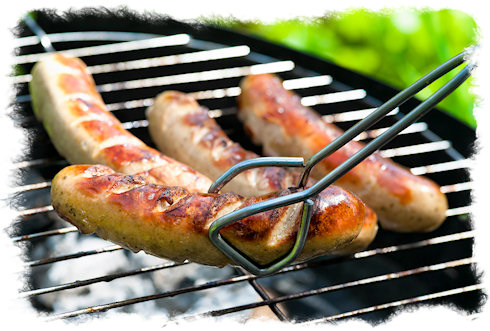 Family Owned Since 1975.

In 1975, company founder and President Peter Frey Sr. began offering local Syracuse, NY butchers with high quality North American Hog Casings for their sausage production needs. Catering to the strict demands of Italian, Polish, Irish, and numerous other specialty meat shops throughout the diverse Syracuse community, the Frey's quickly developed their own philosophical approach to casing production which still remains today. "Quality not Quantity."

40 years later, Syracuse Casing Co. provides the same selected natural hog casing with a clientele that ranges from housewives, small specialty shops, to some of the largest sausage producing corporations in the world. Ironically as we enter into the new millennium, Syracuse Casing Co. is also passing the torch from one generation to the next.

With a deep sense of pride and commitment, it is not unusual to still find Peter Sr. still actively working side by side with his employees, his oldest son Peter Jr. designing and maintaining production systems throughout our new innovative production plant , or his youngest son James directing activities of company marketing and E-commerce. We are proud of the recent completion of our new USDA certified selecting facility which remains located in the Syracuse community. We welcome you to tour our new facility through this site, and enjoy allowing the opportunity for you to become familiar with the Syracuse Casing Co. family.



Meet The Team
Peter Frey Sr.
President / Senior Consultant
Peter Frey Jr.
Vice President / Logistic Consultant
James Frey
Marketing / E-Commerce