We're Mak'in Casing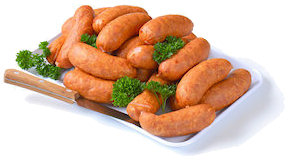 Why go to the butchers for un-fresh natural casings? Now you can use the finest North American hog casings and Imported sheep casings to create unrivaled home sausage. Find out why around the world, sausage makers looking for great appearance and tender bite start with fresh casings from Syracuse Casing Co. Have them Delivered Free! To your home, directly from our selecting facility.

Take all the guessing and hassle out of your sausage making with our 30 years of experience and superior all natural casing products. We guarantee your homemade sausage will be the talk of your table or next barbecue. We are committed to our ultimate goal of quality, customer recognition, and family pride because beautiful sausage is what you and your family deserve.

So stop settling for cheap imported casings selected without family pride here in the USA. Cheap imports often have color additives and a chewy bite meaning your meat will never be the focal point of your sausage as it should be. Our recent investments into a new selecting facility ensure not only more affordable natural casings for our customers, but also increase our ability to monitor casing strength and texture, so you receive the finest product possible.

We welcome you to utilize this web site to buy casing on-line, learn about us, find what size and selection of casing is right for you, and to enhance your knowledge of casing and sausage production. Please do not hesitate to contact an E-CLERK (available 8AM-5PM M-F), or E-mail us during your visit if you have any questions.


What Natural Casing Products are Right For You?

Know the difference between "Made in the USA" and "Product of the USA"?

Product of the USA is North American raw material shipped to China and other various countries for manufacturing and processing. Then shipped back to the USA under the "Product of USA Label".

Made in the USA is an America product manufactured and processed right here in the USA. Syracuse Casing is the only natural casing company that still selects 100% of their hog casing here in the United States.

Our North American Hand-Pulled Hog Casings Our hand-pulled North American hog casings monitored for fatty deposits and vein density within their membranes to guarantee clarity. Allowing your meat to be the focal point of your sausage, both visually and taste-wise. Hand-pulled North American hog casings provide a tender bite, and are ideal when you want to make an impression with your sausage. North American hog casings are ideal for making Pork sausage, Large Frankfurters, Italian Sausage, Bratwurst, Smoked Sausage, Kielbasa, Pepperoni, and Rope Sausage to name a few. Larger diameters of Hog Casings are used for specialty items. Buy Natural Hog Casings Now.

Our Fresh Natural Sheep Casings are Imported from New Zealand. All sheep casings must meet specific calibration and yardage parameters before they leave our warehouse. We offer only the finest grade quality Sheep casings to our customers to fulfill their needs. Sheep casings are ideal for Breakfast links, Pork links, Cocktail Franks, Wieners, Frankfurters, and Cabanosa. Larger diameters of Sheep Casing can also be used to make Chipolata, Brockwurst, and Landjaegar. Buy Natural Sheep Casings Now.

Have any questions, check out our FAQs?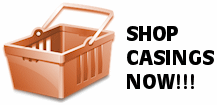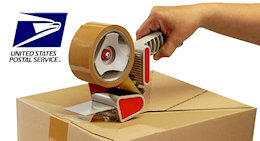 Free Priority USPS Shipping and No Sales Tax on All Orders!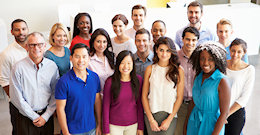 Our team of loyal hard-working employees. Read more about us.